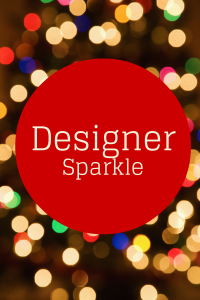 I think I have discovered a serious problem in society …….. we don't treat ourselves enough! Seriously!
Think about it, no matter how great a job you have or how much disposable income, it all seems to get sucked up into the relentless cycle of everyday life and keeping the show on the road. Mortgage to pay, childcare, bills, groceries. Of course, as the more cunning and resourceful of the species, us ladies will always find a way to shop and treating ourselves to a new top or necklace come payday is fairly standard practice.
However, with the realities of real life, the belt tightening recession and the endless overheads that come with being a 30-something, the nearest any of us will ever get to running amok in Brown Thomas with a personal shopper is in our dreams
Mention the word "designer" and most of your friends will start giving you the raised eyebrow stare and brace themselves for you to tell them you've just won the lotto. But if you do the sums, adding up all you have spent this month on a few bits from Pennys, a new Zara top, a work dress from Dunnes and there is easily a dent in your bank balance to the tune of a couple of hundred euro.
So instead of spending money on lots of little bits throughout the month, why not consider one decent treat every now and again that will actually last and add some real joy to your life. It's all about value versus volume and putting your money into the right pieces that will actually get worn and complimented. And if not to treat yourself, then consider this your next hint list for the significant other in your life who may need inspiration for Christmas or your next birthday or anniversary.
So in ascending order, here's my top 5 ways to add a sprinkle of designer into your everyday life:
A designer phone/ipad cover – You use your phone all day every day so this is a no brainer and it's as cheap as designer gets. I got a gorgeous new iphone for my birthday this year so it could only be completed properly with a lovely Marc Jacobs cover. I get to look at it every day, it's fancy, it stands out from my work phone when I'm rummaging in my bag and it was only €35 from Brown Thomas online.
Lots of nice phone and ipad covers available from Brown Thomas. Check them out here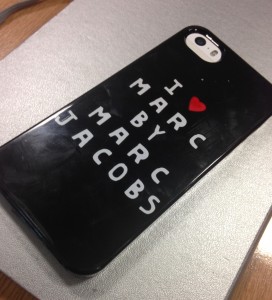 Designer costume jewellery – OK so let's get the disclaimer out of the way first, yes this is still only costume jewellery i.e. not sterling silver or real gold and if you can't wear plated jewellery then you're out of luck, and you may feel the price tag is still a bit steep for less than premium product.  If, however, like me, you have the hide of a Rhino and can wear anything, then why not treat yourself to some designer jewellery. Marc Jacobs do some fab ear rings, Chanel jewellery starts at surprisingly reasonable prices (I have the whole collection!!!!) and Vivienne Westwood and Calvin Klein also have lovely collections. CK jewellery is stocked in a lot of jewellers, Vivienne Westwood is stocked in House of Fraser and Brown Thomas stock both Chanel and Marc Jacobs.
A nice wallet – as with the phone, we use our wallets every single day so why not have the nicest one you can afford. It also gets a lot of wear and tear so a good quality wallet is actually an investment as it will last longer. And you get to flash it out and about a lot so the cost per use will work out very low, very quickly! DKNY, Michael Kors, Furla and Marc Jacobs are all at the more reasonable end of the designer spectrum and will set you back between €80-€200. I currently have my eye on this classic black leather, Marc by Marc Jacobs wallet in Brown Thomas, currently reduced to €156. you can buy it online here 
Fancy Sunglasses – I LOVE sunglasses and usually treat myself to a new fancy pair every couple of years. But they also make a brilliant gift as they last for years, go with everything and they don't care what size you are! So if you're racking your brains to try to think of ideas for the man in your life this Christmas then why not consider a gorgeous new pair of sunnies. They are just as important to have in the Winter as Summer and you will get a lot of wear out of them. My two favourite brands have to be Chanel and Prada, both classic and stylish and will always be in style. Coloured rims became very popular this year and the red or white Ray Bans are very cool, but personally I prefer to learn towards a classic style of black or tortoise shell. So if you don't have a pair of designer sunglasses in your wardrobe then time to get them on the shopping list.
Designer Watch – This is the priciest item on my list but it's probably the most popular and a good watch seems to be on a lot of ladies lists this Christmas. Rose Gold is still the metal of choice and the only two brands in the running really are Marc Jacobs or Michael Kors. I have a rose gold Marc Jacobs watch that I got for my birthday a couple of years ago and it genuinely does get noticed and admired a lot and I really do love it on my arm, like a nice piece of practical jewellery.
Brown Thomas have a great selection of both MK and MJ here 
Net a Porter also have a good selection here 
I'm really liking this slightly different rose gold watch from Michael Kors. The white stripe adds a touch of sports luxe and a modern twist.
So there you have it, my top five sprinkles of designer that should be on every 30-somethings to do list! It's always nice to treat yourself but even better to let someone else do the honours, so with Christmas just around the corner it's time to get hinting now.